Example Songs
Edit
Here are some example songs from my high school band. If you want to post examples from your high school, just add a link to the song or youtube video. I have hosted my mp3's on my cousin's server.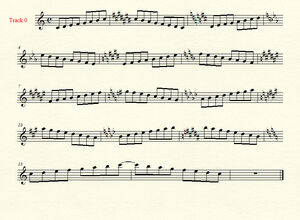 *
Irish Tune From County Derry
College Level Warmup - use Windows Media Player for midi
O'Canada by the Strathcona High School Choir (2008), one of the best versions I've heard.thumb||
Ad blocker interference detected!
Wikia is a free-to-use site that makes money from advertising. We have a modified experience for viewers using ad blockers

Wikia is not accessible if you've made further modifications. Remove the custom ad blocker rule(s) and the page will load as expected.